Water cooled screw chiller introduce
Views: 2 Author: Site Editor Publish Time: 2018-06-11 Origin: Site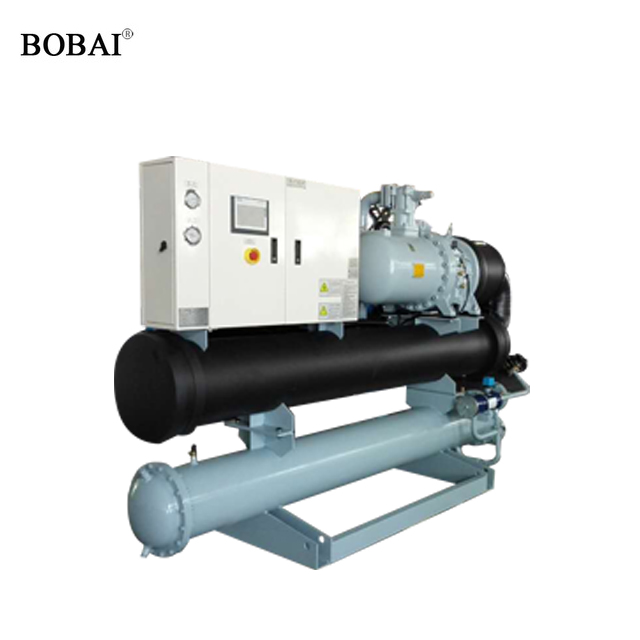 The screw chiller is a packaged refrigerating device consisting of a screw refrigeration compressor, condenser, evaporator, thermal expansion valve, oil separator, automatic control elements and instruments. According to the cooling method, it can be divided into water-cooled chiller and air-cooled chiller. According to the purpose, it can be divided into heat pump unit and single cooling unit. According to the number of compressor units assembled, it can be divided into single head and multiple head chiller.
The unit cooling capacity of screw chiller is large, and the commonly used refrigerant is R22. Compared with piston type and centrifugal type units, screw type chiller is generally used in small and medium cooling capacity range.
The screw chiller is compact in structure, stable in operation, stepless in cooling capacity, good in energy saving and less vulnerable parts. It is suitable for large and medium-sized air-conditioning and refrigeration systems in high-rise buildings, hotels, restaurants, hospitals and research institutes with a refrigerating capacity of 580~1163kW.